5 Bells: Pictures - You are on Page 3 (link to more pages at the bottom)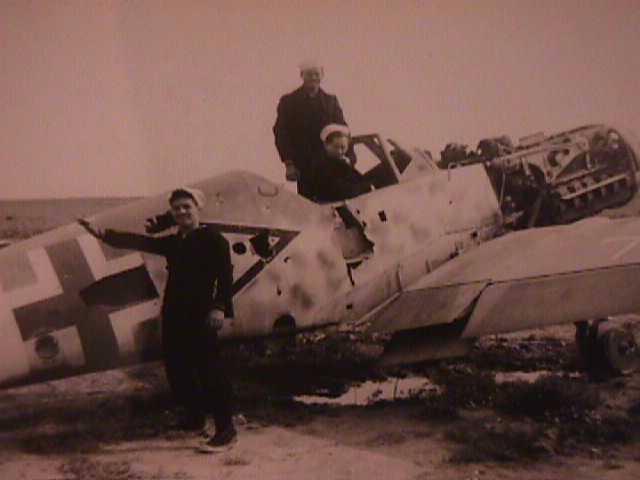 TANEY Men on liberty in Tunisa Photo by Vern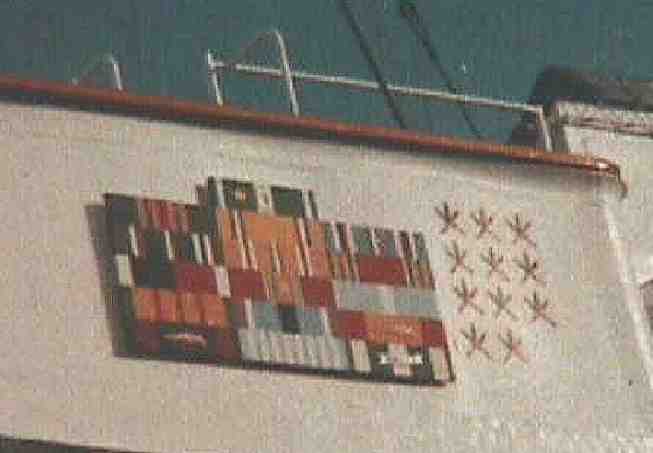 photo by vern
1
2 3 4
5 6 7
8 9 10
11 12 13
14 15 16
1. G.G. Meritorious Unit Commendation
2. Navy Meritorious Unit Commendation
3. American Defense Service Medal
4. American Campaign Medal
5. European-African Middle Eastern Campaign Medal.
6. Asiatic-Pacific Campaign Medal
7. World War II Victory Medal
8. Navy Occupation Service Medal.
9. National Defense Service Medal
10. Korean Service Medal.
11. Vietnam Service Medal
12. United Nations Medal.
13. Republic of Vietnam Gallantry Cross Unit Citation.
14. Republic of Vietnam Civil Actions Unit Citation.
15. United nations Service Medal.
16. Republic of Vietnam Campaign Ribbon.


USCGC TANEY (WHEC-37)
http://www.maritime.org/hnsa-taney.htm


USCGC TANEY (WHEC-37)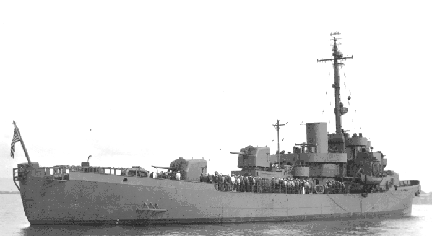 San Francisco Bay, 1944 - U.S. Coast Guard Photo Copy from Web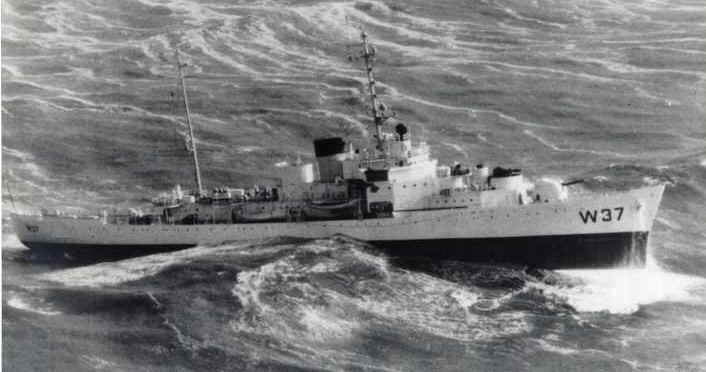 The USCGC Taney weathering heavy seas just three miles outside San Francisco Harbor in February, 1960, on its way to aid the disabled SS Angelo Petri. Copy from Web.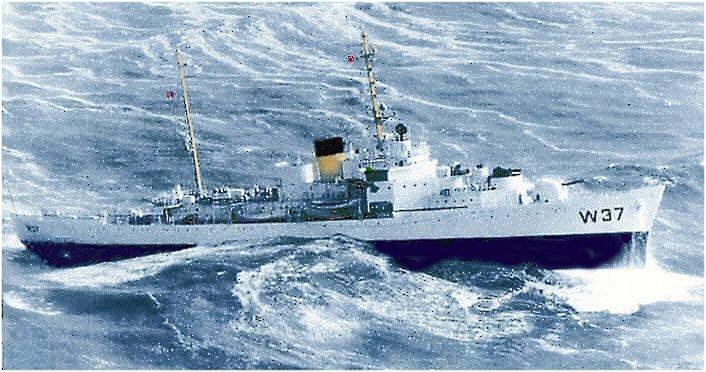 photo colored by George Blessing
Attached is the another photo of the Taney during the rescue of the SS Angelo Petri in Feb.
1960. This photo and the one that you have on the web page,( 5 BELLS, page 3) were both taken
by the Navy during the rescue. I was on the helm during this time. I believe it is about 100"
from the water line to the yard arm on the mast. This picture shows a good relationship to the
size of the swells. I obtained a copy of both
Gary / Patsy LaBree <gjpjl@bossig.com>
(There is a movie out now called "The Perfect Storm" I Think the USCGC TANEY has one up on them)


---
Note on credits for photos and articles. I have attempted to include credits when possible, sometimes credits are delayed, due to lack o knowledge as to where I got the article and difficulties of adding text with pictures. s/vern toler.
---


Taney Medics, Ship was in Boston, MA, 1944 for converson,
LtoR Hospital Striker 1c Vern Toler, PhM2cMascarielli Publice Health Service Doctor Lt. James Hundley
PHM1c Marvin Scott Vern Toler Self Photo (note there has been som confusion between the name Scott or Smith but with the information from Dr. Hundley Grandaughter, Keenan Scott I am sure it is Scott s/vern)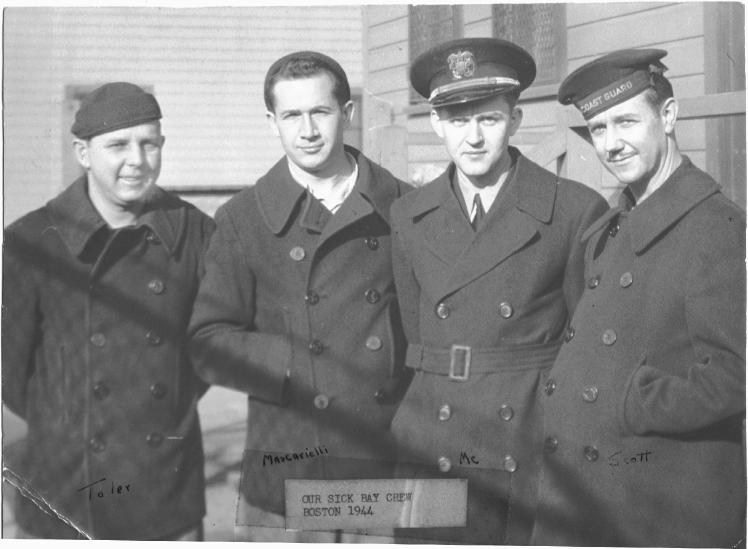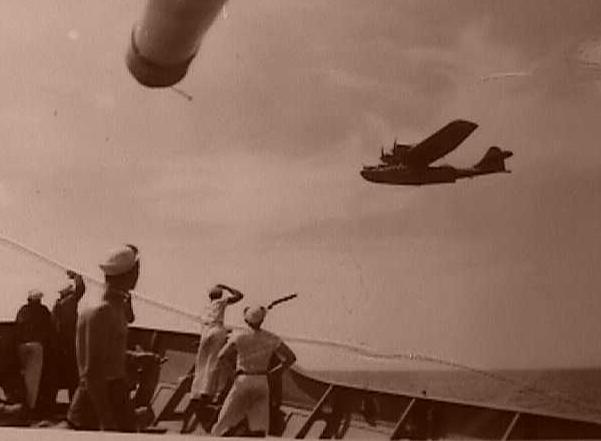 Message from PBY "So-long TANEY, You are on your own now???" 1944 Cnvoy Duty
photo by vern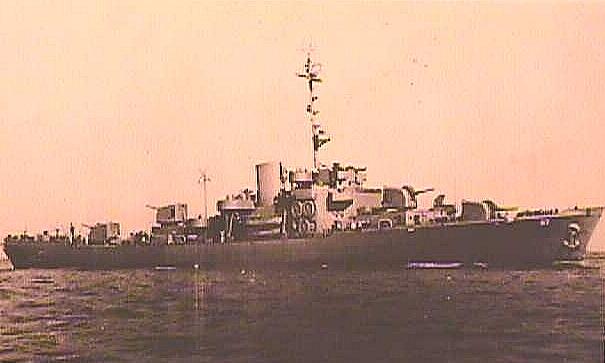 USS TANEY (CG) 1944 I think this is an official photo since the radar is blocked out, the photo on page 4 is similar but with the flag on the stern would indicate at anchor.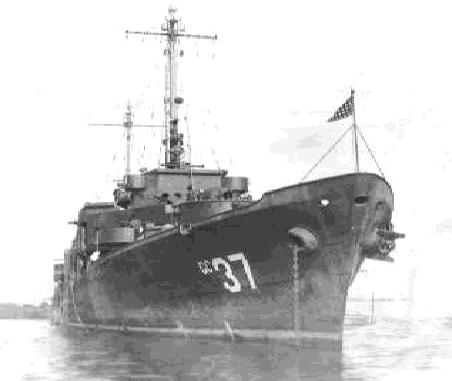 photo from Keenan Scott of grandfathers collection, Doctor Lt. James Hundley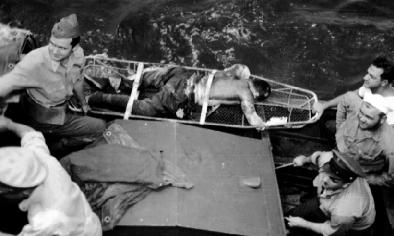 Dead Kamikaze Pilot
photo from Keenan Scott of grandfathers collection, Doctor Lt. James Hundley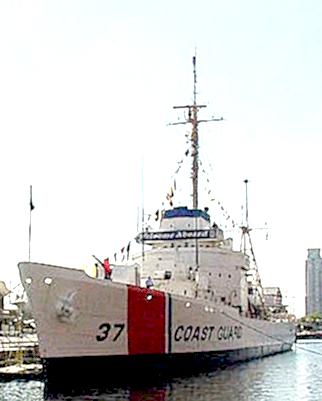 Baltimore Maritime Museum
Photo Provided by George R. BLESSING September 2000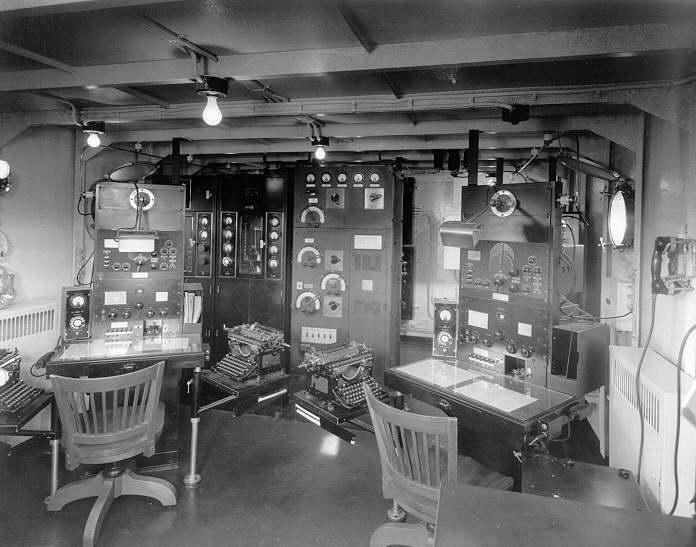 Radio Room, copied from web.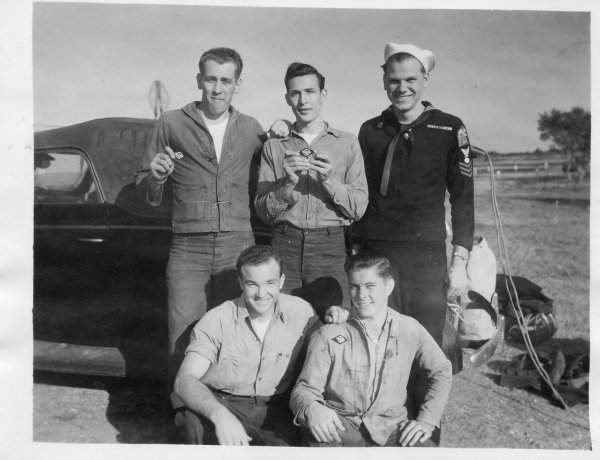 Discharged TANEY Men: Kitchen bottom Left. Please help in ID, Car belongs to Kitchen..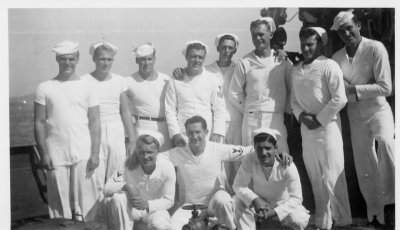 WW2 Crew Pacific, please ID\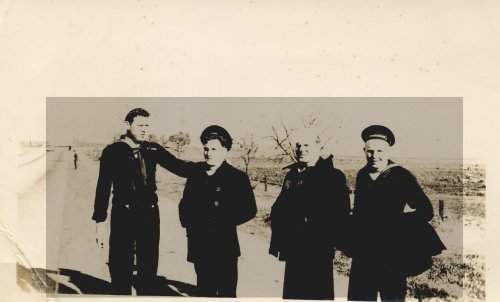 Hitch-hicking on Liberty Vern Toler on far end



`Wait! There are more pictures, pick a link below to go to those pages.
Previous Page Next Page Page 1 Page 2 Page 4