TRAVEL GUIDE
WELCOME TO TURKEY
Turkey is a paradise of sun, sea, mountains, and lakes that offers the holiday maker a complete change from the anxieties and routine of everyday life. From April to October, most parts of Turkey have an ideal climate, providing perfect conditions in which a visitor can relax on the sandy beaches or enjoy the peace of mountains and lakes.
Turkey has a magnificent past, and is a land full of historic treasures covering thir teen successive civilizations. Even a person who spends only a little time in Turkey can see something of this great past.
There is no doubt that one visit will not be enough, and you will want to come back again and again as you discover one extraordinary place after another. All of them, no matter how different, have one thing in common, the friendly and hospitable people of this unique country.
CONTENTS

Geography
History
Population
Language
Religion
Economy
Political Structure


Where to obtain information 
When to go
Regional Temperatures
What to take
 

By air
By sea
By rail
By road
By coach
Coach companies abroad
Coach companies in Turkey


Passport and visas
Currency regulabons
Customs regulations
Health regulations for animals .
Formalities for motorists.
Formalities for private yacht owners
Formalities for private plane owners


By air
By sea
By rail
By road


Yachting
Underwater Diving
Rafting
WindSurfing
Fishing
Air sports
Caving
Hunting
Skiing
Mountaineering
Trekking
Themal Resorts
Horseback riding
Ornithology
Plateau Hiking
National Parks
Recreation areas


Folk traditions
Popular customs
Shopping
Turkish Kitchen, and eating out


Monetary system
Postal system and phone calls
Service numbers
Opening times
Official holidays
Museums
Time differences between Turkey and some other countries
Miscellaneous facts
Foreign Broadcasts on radio and Television



---
Source: Ministry of Tourism, Republic of Turkey
---
Back to Home Page
---
Send your comments to: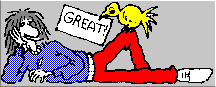 Melih Özbek
Melih@knidos.cc.metu.edu.tr