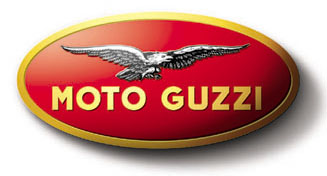 California Stone Information Page
California Stone Information site last updated: November 25, 2005
In 2001, Moto Guzzi introduced the California Stone (availability in the U.S. in 2002). This 1100 transverse v-twin replaced the Jackal; it is essentially the same bike. With the Stone came a series of improvements to the California model line, including:
an improved gearbox for easier shifting
wider diameter handlebars (30mm)
hydraulic valves in 2003
The Stone also has:
a redesigned seat (of debatable value)
wider diameter headlamp (8")
The wider diameter bars and wider headlamp should be specially noted, since they make the purchase of an aftermarket windshield more of a challenge.

To date, the Stone has been offered in the following colors:
2002 - Slate black, porphyry grey, flint orange, and limestone white (all matte colors)
2003 - If you like shiny, don't despair! Now we have the Stone offered in glossy red, silver, or black
2004 - We've seen a Glossy charcoal, but the technical specifications say red, black, and silver, aka Rosso race, Nero shadow, and Grigio platino!
Two special models of Stone have been offered:
The California Stone Metal, which is essentially a glossier version with either a gloss chrome tank with a red center stripe or gloss black tank. Both sport glossy black fenders.
The California Stone Touring,which comes complete with a windscreen and hard bags to match either the glossy black or silver paint.
visitors since 9 September 2003
Counter provided by Netflix
Copyright 2003 - Marina M. Gerson
e-mail: marina@armory.com