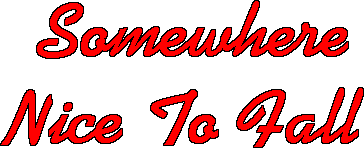 The Somewhat Acknowledged

and
Rick Boston
Webpage
---
Latest news bits:
October, 2010
I've since set up a Facebook page, so please make sure to check that out and join in!
If you're still checking this site I appreciate your dedication!
This page © 1996-2010, Paul Auerbach. All album images and lyrics are property of World Domination Recordings, reprinted with permission.
---
Page occasionally maintained by:
Paul Auerbach
notbob at armory dot com