ANKARA : THE CAPITAL OUT OF STEPPE
---
The city of Ankara lies in the center of Anatolia on the eastern edge of the great, high Anatolian Plateau, at an altitude of 850 meters. It is the center of the province of the same name, which Is a predominantly fertile wheat steppeland with forested areas in its northeast region. It is bordered by the provinces of Cankiri and Bolu to the north, Eskisehir to the west, Konya and Aksaray to the south, and Kirikkale and Kirsehir to the east.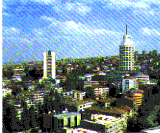 The region's history goes back to the Bronze Age, Hatti Civilization, which was succeeded in the 2nd millennium BC by the Hittites, then the Phrygians (10th century BC); Lydians and Persians followed. After these came the Galatians, a Celtic race who were the first to make Ankara their capital (3rd century BC). It was then known as Ancyra, meaning anchor. The town subsequently fell to the Romans, Byzantines, and Selcuks under Alpaslan in 1073, and then to the Ottomans under Yildirim Beyazit in 1402, who remained in control until the First World War.
The town, once an important trading center on the caravan route to the east, had declined in importance by the nineteenth century. It became an important center again when Kemal Atatürk chose it as the base from which to direct the War of Liberation. In consequence of its role in the war and its strategic position, it was declared the capital of the new Turkish Republic on the 13th October,1923.
---
---
TRAVEL
To reach Ankara is not difficult. Most countries have flights to the city's Esenboga Airport, and from this airport there are regular flights to the major cities of Turkey. Ankara is the center of Turkey's excellent and very extensive coach network; and it is possible to travel to and from the city to most Turkish towns and cities, and many major European cities. Turkish railways offer a more leisurely mode of travel to a number of cities.
CLIMATE
The climate is a typical continental one. The summers are long and pleasantly hot, with cool nights; there is little rainfall or humidity. The winters are cold with some rain and snow.
---
AVERAGE TEMPERATURES IN C

Jan   Feb   Mar   Apr   May   Jun   Jul   Aug   Sep   Oct   Nov   Dec

-1     1     5     11    16    20    23    23    18    13    8     2
---
Source: Ministry of Tourism, Republic of Turkey
---
Return to home page
---
Send your comments to: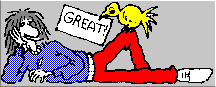 Melih Özbek
melih@knidos.cc.metu.edu.tr