STUFFED VINELEAVES WITH OLIVE OIL
Ingredients: 500 g vineleaves, 400 g (2 Cups) olive oil, 1 kg onions (finely chopped), 400 g (2 cups) rice (washed in warm water and drained), 1 bunch parsley (finely chopped), 1 bunch mint (finely chopped), 90 g pinenuts, 100 g currants, half a teaspoon black pepper, half a teaspoon salt, half teaspoon sugar, half a cup water, juice of a large lemon.
Heat a cup of olive oil in a saucepan, add the onions, and cook for three minutes.Then add the rice and cook for a further five minutes stirring frequently. Add all the remaining ingredients apart from the lemon juice. Cook until the liquid has evaporate d and remove from the heat. Wrap the stuffing in the leaves prepared as described in DOLMA? What is it?. Lay the stalks of parsley and mint and a few vineleaves in the base of the saucepan and arrange the dolma on top. Pour over the remaining cup of olive oil and lemon juice. Lay a porcelain plate on the dolma, cover the saucepan and cook over a gentle heat for an hour. Leave to cool in the saucepan, then arrange on a dish and garnish with wedges of lemon and sprigs of parsley and mint.
---
Source: Meral Demirel, Photos: Suha Kendiroglu,
Turkish Airlines Skylife, May 1994, pp.50-54
---
Send your comments to: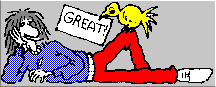 Melih Özbek
melih@knidos.cc.metu.edu.tr