Programmable Logic Controller
Finite State Machine based Programmable Logic Controller
7 Inputs
8 Outputs
Simple IF/THEN/ELSE based compiler language generates direct EPROM files.
CLICK HERE for the complete Construction Article in HTML format

I have had this project hanging around for ages and have tried to submit it for publication without much enthusiasm so I will make everything available here for the individual constructor.

The complete Pascal source code for the compiler program is available below.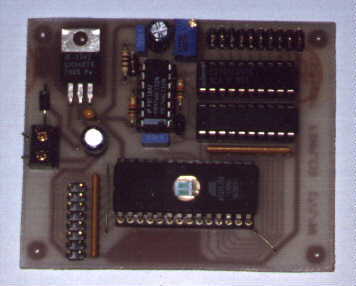 My Prototype FSM PLC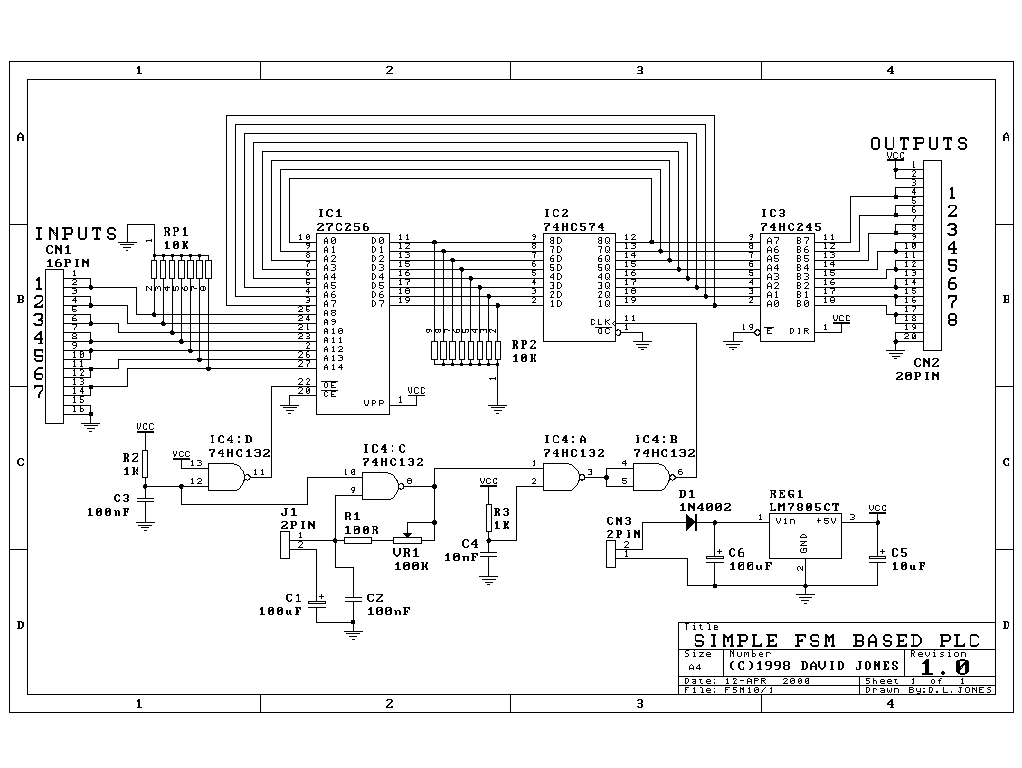 Click Here for the PCB artwork in 300dpi GIF format.
Here is the Compiler Program, source code and Protel PCB file plc10.zip