HEY THERE!
AND WELCOME TO MY HOMEPAGE.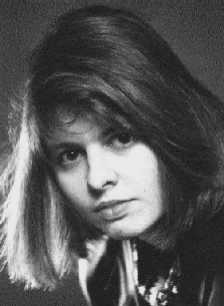 Last update at 18.09.04


Hello everyone !
Let me introduce myself.
My name is Luba and I am young :) I was born in north Russia in a small town named Kirovsk, that is in the Murmansk region.
At 24th Dec 1992 I repatriated to Israel. Israel is beautiful country with many different kinds of nature. I have lived in Beer-Sheva, that is in the southern part of Israel and where you really feel like in desert. Now I moved to the central part and it doesn't look like a desert any more, althought it's hot here. But the northern part of this great country is the most beautiful place i've ever visited here.
The forests I found there are so beautiful and it's amazing that the nature changes so fast. Guys, I tell you, you have to see it!
---
Well now a little more about myself.
I won't bother you with my Russian lifestory, just can say it was a normal life of the Jewish girl with all candies. I will start from the end of December of 1992, when I left Russia and became an Israeli. I came to Israel, to the Beer Sheva. I like this town, althought it's boring sometimes.
There are few nice place to study:few colleges and the great Ben-Gurion University of the Negev. I already tried to study in Israel, at the Engineering College. Unfortunately I had to leave it. Now I work as field engineer at the ECTel company, that services many telephone and telecommunication companies in different countries and continue with my studying.
What do I like
There are few things I am crazy about. they are:

Music
I can listen to all kinds of music, but only two singers give me energy and they are and
Also there are great singers and groups like:
Toni Braxton
Aretha Franklin
Bobby Brown
Celine Dion
TLC.

Reading books and working with computers are my favorite types of spending time.
Mostly it is a technical stuff about computers. Like unix administration, Sybase administration etc.
I find it very interesting and very helpfull. If you have any suggestion of books of this type, I will be just happy to listen.

Sport is another way to spend my time.
I like martial arts and have tried Karate and Kick-Boxing.
Best people in martial arts i think are: Cynthia Rothrock and Jackie Chan.
Also i like to watch tough guys that play American football.

---
MUDS
There was a time (before I started to work) when I spent almost all my free time in muds. If you don't know What muds are just click here and you will find the great stuff.
Big Thanks to Bapometh@AlatiaMud for writing it.
---
Cool Stuff

The greatset Music online store I have ever found on the web. Highly recommended!

Go visit the
   



Or search for your favourite:




The best book store at You can find there whatever you like!


More to come

---
Here some pictures for you to see.
---
You can always contact me via

Or you can follow this link to send your message using form.
---
Please take a few minutes to Sign or View My Guestbook.