Hakan's Home Page

---
Hello and welcome to my home page. Stick around and get to know me a little. I've listed a little bit about myself and some of my interests. Enjoy your stay!
---
Here is a picture of me when i was jungle.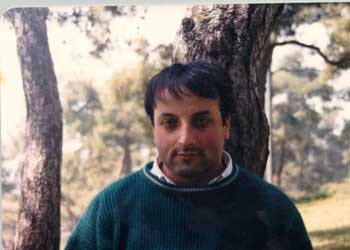 ---
My Background

Born in a small town in the Black Sea of Turkey, I grew up in green grass and learnt to love the great outdoors.

I never used shoes till seven years old. I moved to big city Istanbul for my education. I'm still living there some
few years. first used the Internet for research at the age of 22, djkfhdf dfjd hjkf dfj fdhsfg dhf ghajha gsdshd dhdhaskd daskdjaskldjasldkjldas kddksjd aslkdj sdaslkdjas kjsjasdlk jaslkds jadlkasjd lkjd lkasjaslkdj aslkdjasd asdjlkash dashdjash dasdjdkasllkadjaslkdjlkas djas lkd jaslkd jaskdl jasd.

You can learn more about me by following the links to some of my Hobbies and interests.

---

My Interests

The best way to get to know me, is by discovering what I like. So here goes . . .


I love to build rockets, surf giant waves,and read about nuclear physics.


I really adore playing lego. My favorite?

My Personal Stuff

This is a photographic bonanza of my life to date - a plethora of visual delights. Come for a guided tour and learn all about myself and my family - you can also read a sample of my upcoming novel - Ninety nine ways to eat toast without making crumbs. Sounds exciting doesn't it.
My Favorite Sites


Here are some of my favorite Internet sites: (You may find some of these useful):

UFO's - an indepth study. (A must see!)


Nevada State Library


Morty's Home Page ( First left - picture above.)


Three easy steps to Home Rocket Science. (By Dr. R. Fuel) (Sixth left - picture above.)
Thanks for dropping by.
Send me some e-mail c/- H.Alpay
This page was last updated on -22.04.2002
Copyright © - Hakan - 22.04.2002