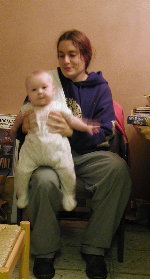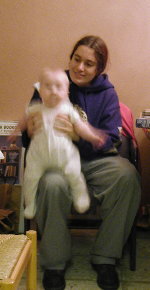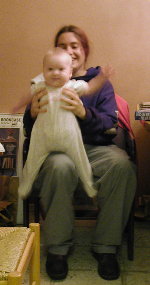 Elena gives Nadya a pony ride. She absolutely adores them. She prefers vigorous rides most of the time, but a well timed gentle ride can send her off to dreamland.
---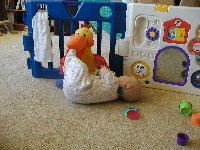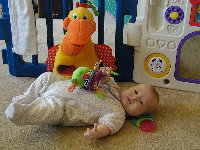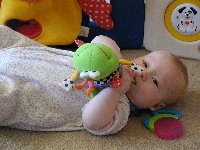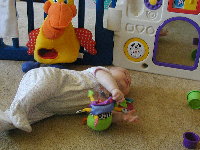 Time for some floor exercises: leg lifts, weight lifting, side stretches. She's bound and determined to get mobile sometime soon.
---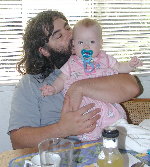 I love this picture! She really is Daddy's girl.
---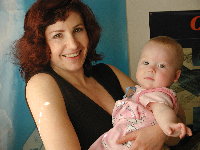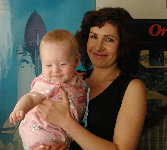 Yana holds Nadya at a recent potluck lunch.