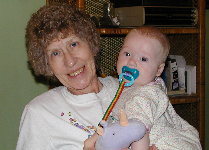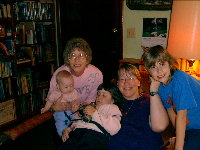 Grandma Lavera was overjoyed to finally meet her third grandchild. I think Nadya has her Grandma's eyes.
---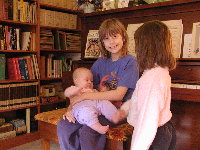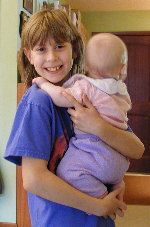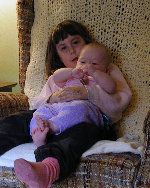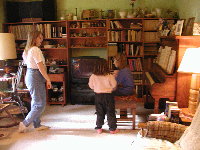 Earl and Wendy were excited to see their baby cousin again. This time she didn't sleep through the entire visit, and actually played with them.
---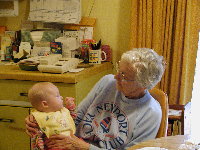 Mrs. Lawton and Nadya spent some time getting to know each other.
---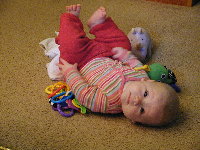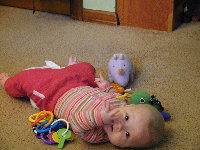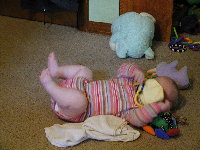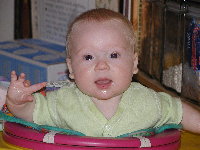 "I'm just so cute! It's hard work, too!"
---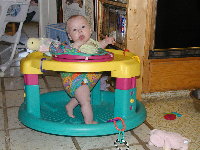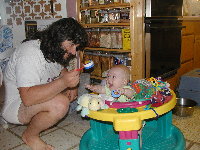 The exersaucer is one of Nadya's favorites. She loves to stand, but has no sense of balance yet.
---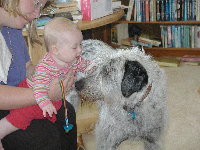 Nadya still loves animals, and they love her. She's learning to pet Chip gently.
---