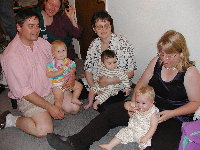 Some of her friends at a party.
---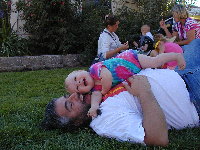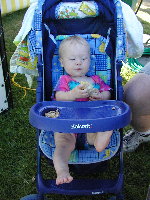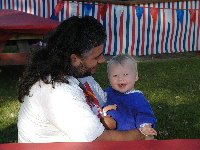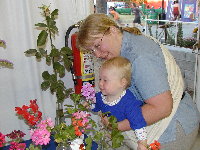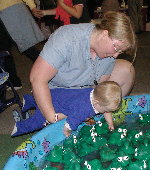 Playing at the county fair. Oddly enough, she seemed to like the poultry barn best. She also enjoyed trying new foods, catching plastic frogs and looking at the floral display. She wasn't quite sure what to do with corn on the cob.
---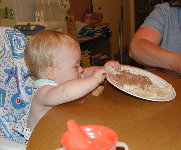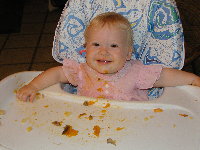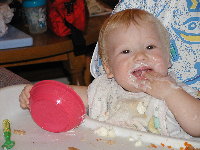 Nadya insists on feeding herself. It's not as messy as I expected, even though her favorites include refried beans and cottage cheese.
---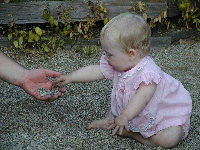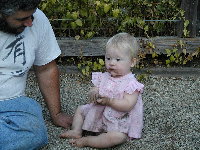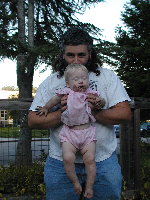 At her first Russian Festival, Nadya's favorite part was the gravel. She went from pristine princess to street urchin in under one minute. That's my girl!
---

Nadya really enjoys going to the farmers' market. There's so much to see and eat. Our customers are enjoying watching her grow up.
---